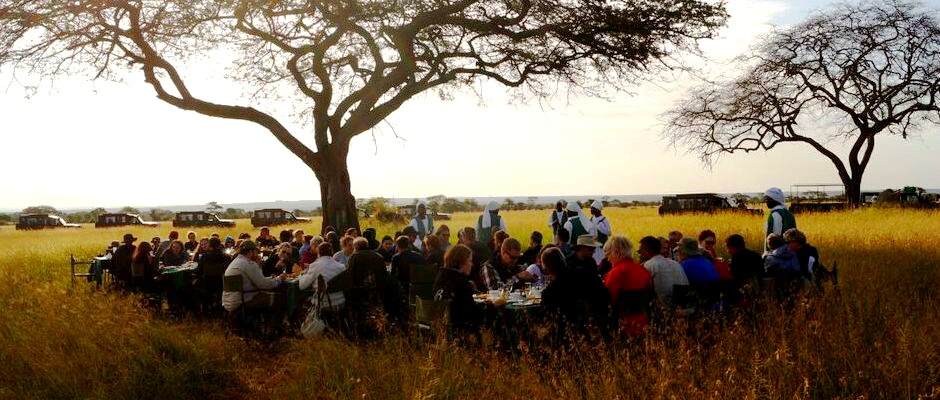 Customer Reviews
We have had the pleasure of creating unforgettable travel experiences for clients from all over the world, and would like to thank everyone who has taken the time to share their experience of our service.
Personal Blogs
"Excellent Holiday arranged by Kiroyera Tours"
10 Reasons I recommend Bukoba, Kagera as a holiday spot
Customer Reviews
7 Day Bukoba Tour  (July 2017)
A group from the World Vision Organisation (Germany) kindly shared with us the things they most enjoyed about their tour. We have listed the top 5 comments – although they are in no particular order!
1. "Dinner and lunch at the beach."
2. "The stay at the beach and especially the service at the beach."
3.  "The variety of Tanzania cultural, social aspects, landscape and time for rest was perfect."
4.  "The contact with local people."
5.  "Jackson (our tour guide) was a great person – natural and funny!"
(World Vision, Elangeni, Germany)
Bukoba Tour (7th August 2016) 
"Thanks so much for the tour, we had a really magical day… Seeing tons of great music and dance, visiting the rock paintings and exploring the caves, and eating delicious food! I would definitely go on another tour with Kiroyera if I come back to Bukoba."  (Meghan Purdue)
Big 5 safari Northern Tanzania (4th August 2016)
"We enjoyed the safari very much seeing Big 5 and many other animals. We were very happy about the driver and the chef. They took us to visit Lake Manyara as well which was very nice. We have also been very happy about Kiroyera as a company. Everything worked out just perfect. Thank you for a wonderful time. We leave from Dar es Salaam tonight to go home. Hope to be back in Tanzania and Bukoba some day!"  (Stine and Eskil Meinhardt Hansen)
19 Day Tanzania Tour (18th April 2016)
"As a family-group of 5 adults we have been on a holiday for 19 days arranged by Kiroyera Tours.They had made all hotel-bookings, air-plane tickets, attraction bookings etc. Everything to our full satisfaction. And more than that. We give Kiroyera Tours our best recommendations to everyone who wants to travel in Tanzania and East Africa. So helpful during the whole tour. And caring to secure everything was fine all the time. Every single day was a holiday of its own.
Bukoba, a wonderful town with so much history. At the western shore of Lake Victoria. A fine tour was arranged to see the local attractions: Kyamunene water falls, rock paintings at Mugana, and not least sample of Bahaya traditional dance and traditional food. Also leaving time for private arrangements with driver and transportation included. A great visit to Trinity School, run by the Mushemba Foundation was a highlight. Our local guide was very knowledgeable, and good to tell the stories, other than those from the guide-book. Bukoba Kolping Hotel is an excellent accommodation with good food. And has a splendid view to the Lake Victoria.
A 6 days safari to Serengeti, Ngorongoro and Tarangire. Do not miss the Serengeti Balloon Safari. What a wonderful experience to see the large herds of zebras, wildebeest, hippos etc. in the early morning sunrise. Should be seen. Our guide was very good, and eager to find all kind of animals in the National Parks: zebras, gazelles, giraffes, and of course the big 5: lion, leopard, rhino, elephants and the water buffalo. The accommodation was very varied: primitive public camping and luxury camping at Kati Kati with your own staff member outside the tent pouring water in a bucket, so you can have your warm shower inside the tent. And the idyllic Marangu hotel near Mount Kilimanjaro, so amazing.
The last days on Zanzibar was relaxing with a very big cultural twist. Interesting guided tour in Stone Town. Amazing was the spice tour, to see all the spices in natural surroundings. A wonderful, tasteful experience. Most interesting was the visit to the Seaweed Center in Paje, making it possible for the local women to make an income from the production of natural beauty products. And the visit to Zala Park, with the people doing such a great job to conserve the nature and help the local school and community.
No doubt, it was the best holiday ever. Made possible by Mary Kalikawe and her team!"
Travel Agent Reviews
Anastasia Girkina of Tour Express, Saint-Petersburg in Russia  (April 2016)
"I have just heard from the customers and they were very happy with the service in Dar es Salam. Moreover I can say from my side that it was a pleasure for me to work with you and the quality of the service you give even on the preliminary stage characterises you as a professional of a very high level.
As we didn't work with your company before and your price was slightly higher than other company in Tanzania I have booked only one day with you. But now I'm sure that my next requests for Tanzania I will do with you. Thank you once again. Looking forward to cooperate with you soon."
Please send us a link to your blog post or review if you have travelled with us.
We will not forget you so please come back soon!