New Lakeside Event Package!
On 20th March 2021, Kiroyera Tours were proud to host the first Tourism Training Program to help local men, women and youths find and exploit tourism opportunities in Kagera and across Tanzania. Participants included students from King Rumanyika Vocational College students and business people who have a strong interest in creating jobs for youths in the tourism industry.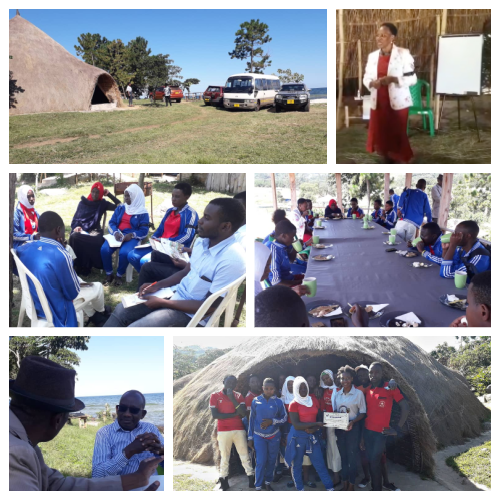 The event was held on Maruku Paradise Beach in our newly constructed traditional grass and reed hut offering an appropriate and spectacular venue for the training program. A tasty lunch was provided overlooking Lake Victoria and the soft white sands offered a relaxing area for participants to enjoy when the training ended. Private transport was arranged to/from Bukoba town city as part of the training package. The next training event is on Saturday10th April 2021, please contact us if you wish to attend.
Kiroyera Tours offers personalised meeting, wedding and conference packages for all sized groups at their site on Maruku Paradise Beach throughout the year.